What is connector plug?
The connector generally refers to a device used to connect a circuit and is also called an electrical connector. Almost all connectors need to have two independent (plug-in) components to connect the entire circuit, usually including a plug and a socket (jack or socket), used to transmit current, signal, and data. There are many types of electrical connectors, most of which can be identified by shape, size, contact configuration, and insulation between pins and contacts.
What we can offer?
An electrical connector is an electromechanical component that is used to quickly and easily disconnect or interrupt a current loop. From military to aerospace, from medical equipment to consumer electronics, connectors play an important role in many applications.
The main application areas of our company are product applications: Injection molded parts: plastic structural parts, functional parts of Precision Connector Mould. 
Telecommunication field: connectors, aviation plugs, 3C products, aerospace. Injection molding: molding in the 5G era, new energy applications, customized medical products, etc.
Combination of Precision Connector Mould and injection molding
Provided parts for high-precision manufacturing of international companies, and made a major breakthrough in the shape and accuracy of connectors in 2010, successfully winning the trust of customers in the field of precision parts, providing us with optimization, and laying the foundation.
If you choose us, what can you get?
※Offers injection molding, tooling, extrusion, assembly, industrial design, prototyping, and much more. 
※Serves its customers by providing a one-stop solution for all plastics manufacturing needs.  
※Manage your project from start to finish. From engineering and CAD design to manufacturing and shipping.
※Help bridge the gap from a simple idea into a 3D model.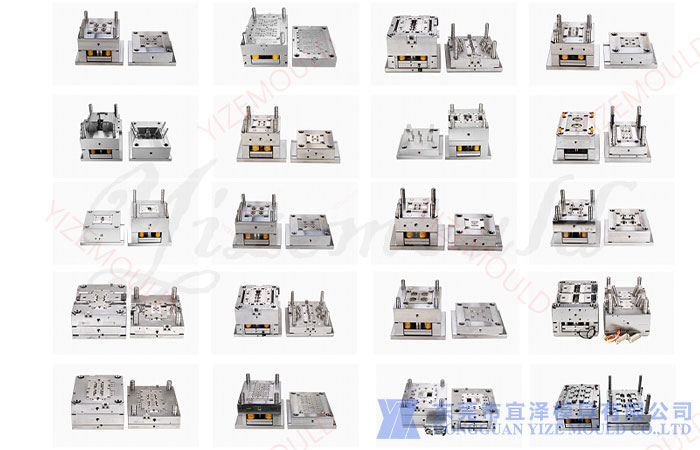 Precision Connector Mould Advantages
Injection molding processes offer several benefits, including:
Low Unit Costs
After the mold has been built, replicating the prototype is simple: The molten build material is injected into the mold at high pressure, and then the cast product is collected and finished as needed. Plastic injection molding uses raw resources efficiently compared to other manufacturing processes and doesn't produce a significant amount of waste. The simplicity and replicability of injection molding make it relatively cost-effective. Larger production sizes see the lowest per-unit expenses.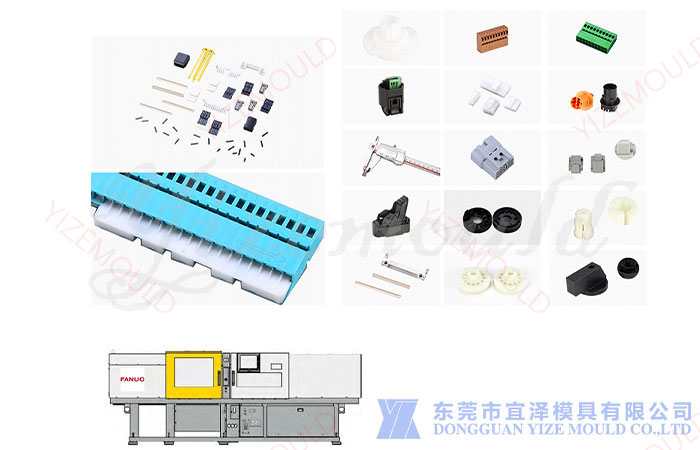 Precision Connector Mould Product Quality
Precision Connector Mould and molding bring intricate designs to life with exceptional precision. Every millimeter of the mold is fully filled to prevent air bubbles, segmentation, or other design flaws. A product made with injection molding is complete without the need for seams or assembly, so the surfaces will be smooth and have functional integrity. This produces more visually appealing and reliable parts compared to those that are made with 3D printing.
Speed
Depending on the type of plastic used, injection-molded products can be set in a matter of seconds. Many plastics don't need to be finished, which helps further cut production time. Most mold plates can also hold more than one piece, multiplying the speed of production. Combined with the automated nature of injection molding, manufacturers can create hundreds of thousands of pieces a day and easily sort their products into batches.
Excellent engineering design, the continuous advancement of technology, design innovation, service, and support have always been what Connector Mould maker can persist.
We don't just manufacture and sell well-designed injection molding systems, components, and parts. We work with unique customers to ensure that you have the right machine for your plastic injection molding application, no matter what you make, and you can run at the best capacity.
Unparalleled productivity, shortest downtime, and long service life, thus repeatedly returning your investment in us and your trust.