In the future, the medical plastic injection mold market show their strength in the medical industry
In the future, medical plastic injection mold market will be valued in the medical industry
Future development possibilities of medical plastic injection mold market:
China'smedical plastic injection mold market currently accounts for nearly 20% of the global medical device market and is still growing. It is expected that the growth trend will continue to be maintained in the future, driven by the following key drivers:
1. An aging population leads to an increasing number of chronically ill people
2. Income growth drives per capita medical consumption expenditure growth
3. The proliferation of medical clinics and hospitals
4. Low drug price policy
These will bring good prospects for the development of medical plastic injection mold market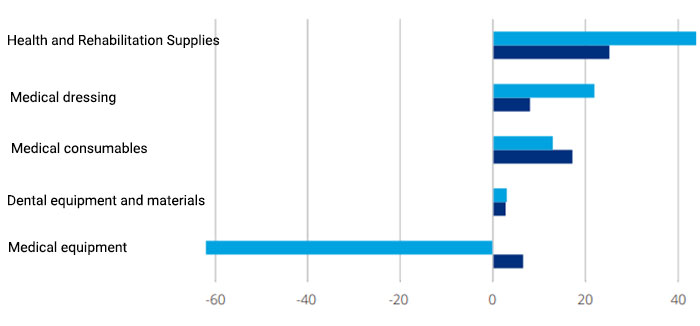 The above image is reproduced to deloitte
The medical plastic injection mold market is huge
Affected by the epidemic, the demand for medical masks, nucleic acid detection kits and extracorporeal membrane lung equipment has surged
Medical device molds are mainly aimed at medical devices, high-value medical consumables, low-value medical consumable oxygenation (ECMO) machines, etc. - a series of medical devices and in vitro diagnostic medical devices (IVD)
As a medical plastic injection mold manufacturer, we need to constantly pursue more efficient and better quality products. And our Yize mold "will become an unsung hero to help customers succeed". We always believe that customers are the only source of profit for Yize's survival and development. We cherish the opportunity to cooperate with customers and strive to create value for customers.