When material dealers need to analyze different materials, we suggest can make a Specimen high precision plastic injection mold that is suitable for replacing various materials
Performance Specimen high precision plastic injection mold Types include Tensile Dumbbell Spline Dies, Compression Spline Dies, and Heat Deflection Temperature Spline Dies.
Customized Specimen high precision plastic injection molds must be special steel molds, which can be used for a long time with little damage as long as they are used and maintained reasonably. In order to ensure accurate, reliable, and high repeatability of customer test data, the mold is suitable for the preparation of thermosetting standard mechanical splines such as epoxy, polyurethane, acrylic, vinyl resin, etc.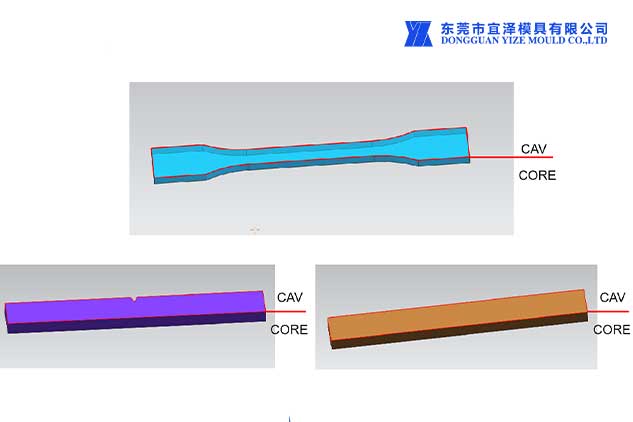 We do not recommend customers to use disposable molds such as PFA. PFA molds are severely deformed after heating, and the strips are difficult to de-mold. The violent de-molding damages the samples very much, and the accuracy of mechanical test data is very poor.
The mold should choose high-quality steel: high-temperature resistance, corrosion resistance, not easy to deform at high and low temperatures, and can be reused for a long time.
The high precision plastic injection mold design should have the ultimate humanized design so that the spline can be easily demolded without damaging the spline.