Towards the end of the second half of the year, we welcome the department Teflon plastic injection mold employee birthday party of Yize Mould in November. Our birthday stars, gather together and celebrate your birthday together!

When we were young, birthdays were a joy for the whole family, with mom and dad and cake candles. In school, birthdays are a gathering of classmates, with classmates and a toast. After work, birthday is a gathering of colleagues, to build a dream for the future, and to make progress together.
Looking back at those wonderful moments at the birthday party, when the birthday candles were lit and the familiar music sounded, I couldn't help feeling very much in my heart and made a pious wish.
Department Teflon plastic injection mold employee are eating sweet cakes and sharing interesting things. I also hope that all the birthday stars can reap happiness, joy and growth every day in Yize.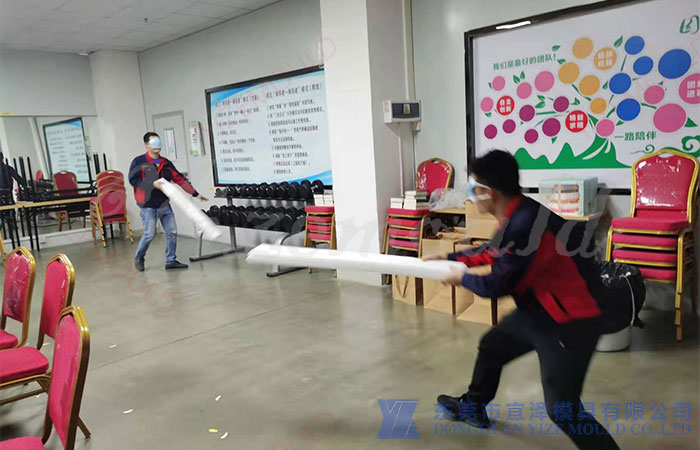 At the birthday party, of course, it is indispensable to play games~ lucky number draw, guess the number, snatch the number...
The last part of the birthday party: the general manager will give birthday gifts to the birthday stars, birthday gifts this month.
Life needs a sense of ritual, and work needs a sense of belonging. Finally, once again wish all Department Teflon plastic injection mold employee a happy birthday! I hope every "family" is happy and healthy!
The happiness of our employees is the original intention of ours' Teflon plastic injection mold company activities