The slider is a mold component that can slide perpendicular to the mold opening and closing direction or at a certain angle to the mold opening and closing direction during the mold opening action of the mold. In Medical plastic injection mold process , the slider is installed with a positioning device, and the positioning device must be flexible and reliable to ensure that the slider does not move in place.
1.Two Medical plastic injection mold process types should pay attention to size control.
As shown below: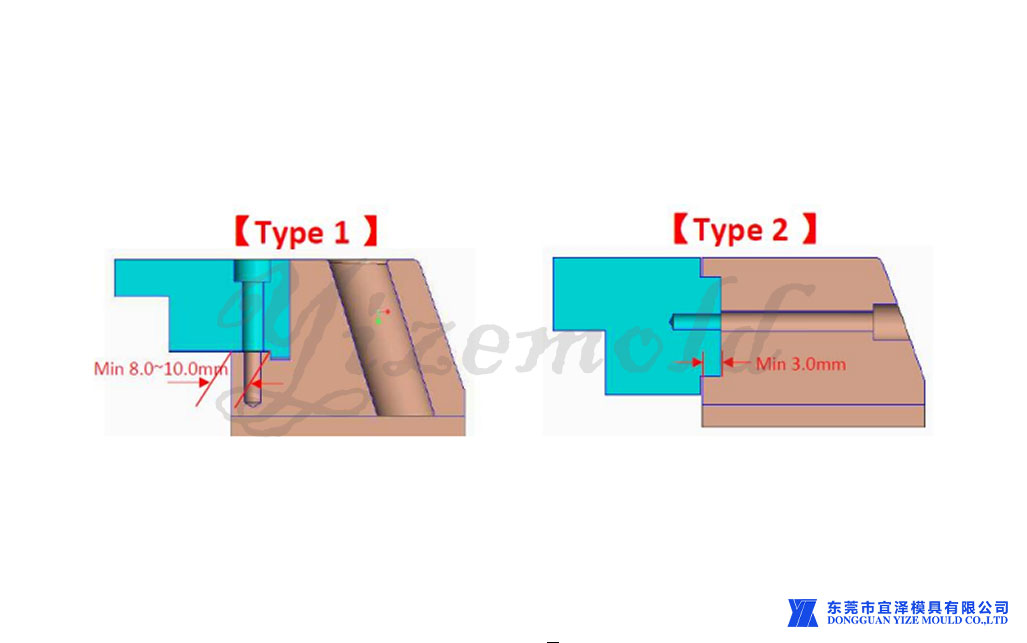 2. Design dimensional tolerance control of central guide rail and non-central guide rail--Pay attention to distance
As shown below: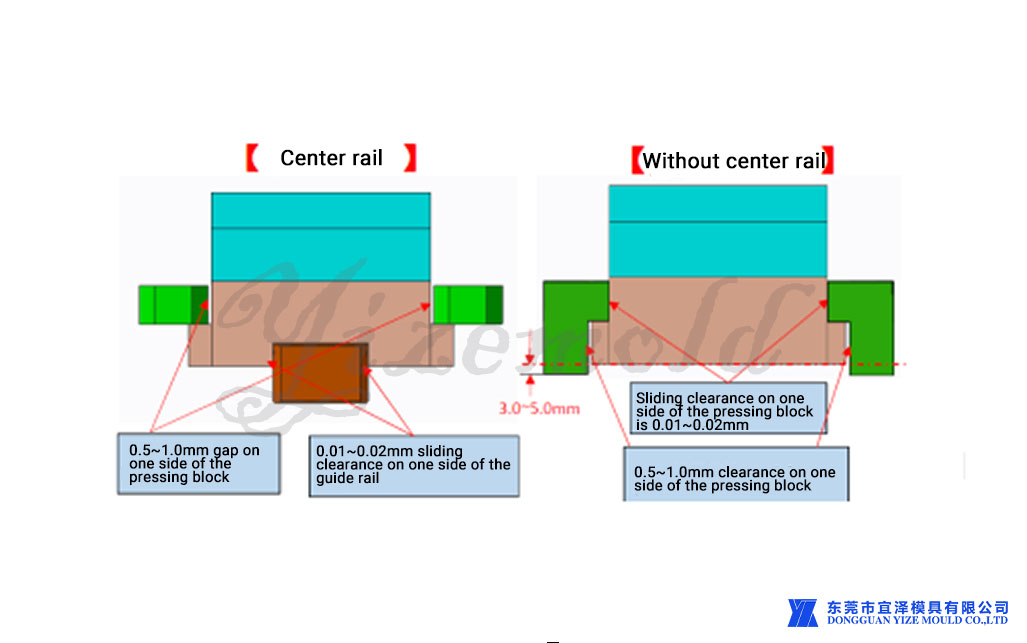 3. The tolerance of the sliding block and the mold core is guaranteed to be 0.005-0.01mm on one side, which can not only avoid wear, but also facilitate preloading.
As shown below: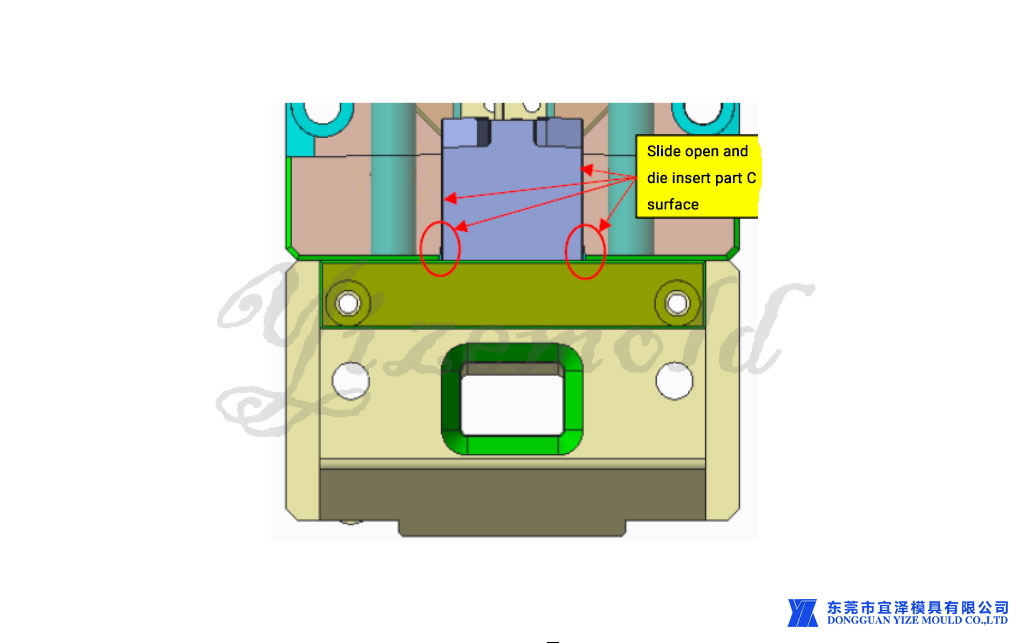 4. If there are steps between the slider and the mold core, the C surface must be used as a guide.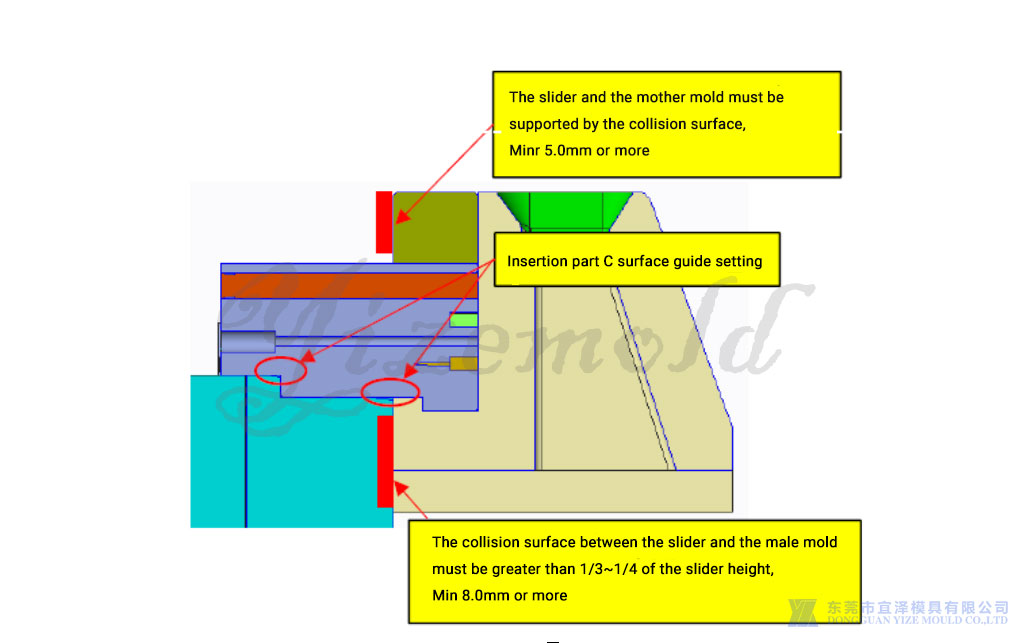 5. Oil tank processing of sliders and movable parts (refer to DS29 for specific oil tank design parameters). The oil sump is designed in a closed form.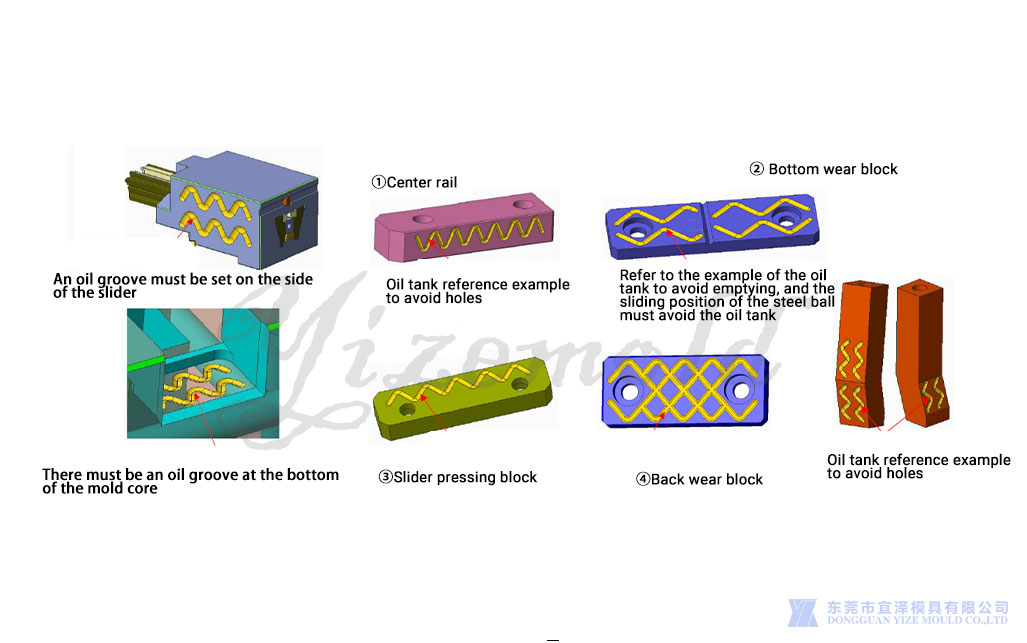 (1) Slide block wear block and pressure block self-lubricating material selection:
1) high strength brass
2) CAC304 is inlaid with MoS2; other slider materials refer to DS24 standard
6.Medical plastic injection mold process of slider Key points: The sliders on the heaven and earth side, especially the large-sized sliders, need to prevent the positive slider from falling off due to its own weight, which will lead to the die. Positioning lock blocks and protection springs need to be set. Proximity sensor and protection thimble must be set according to the actual situation.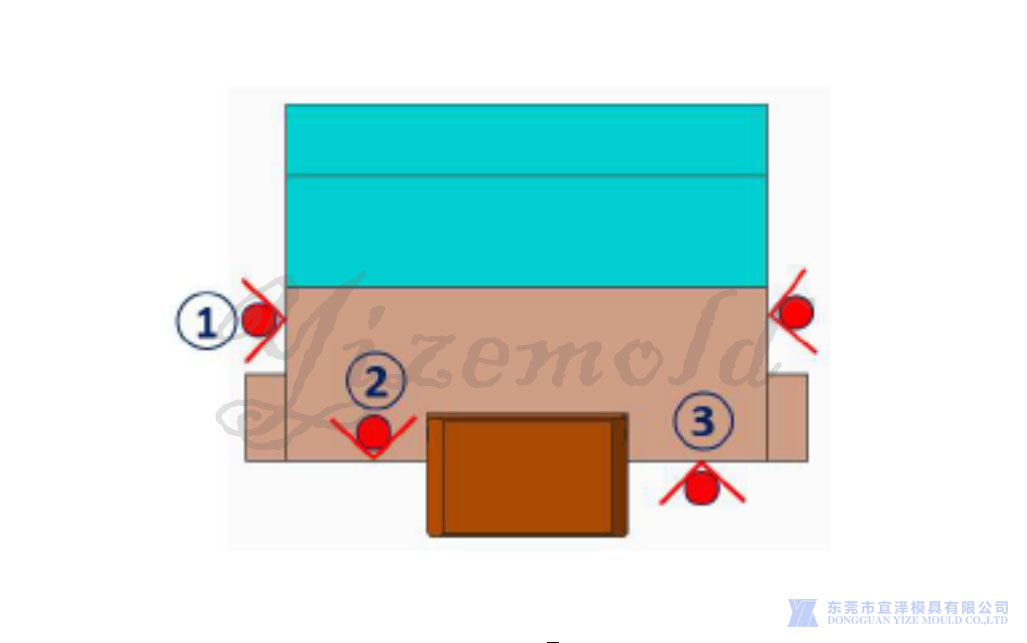 7.Guide rod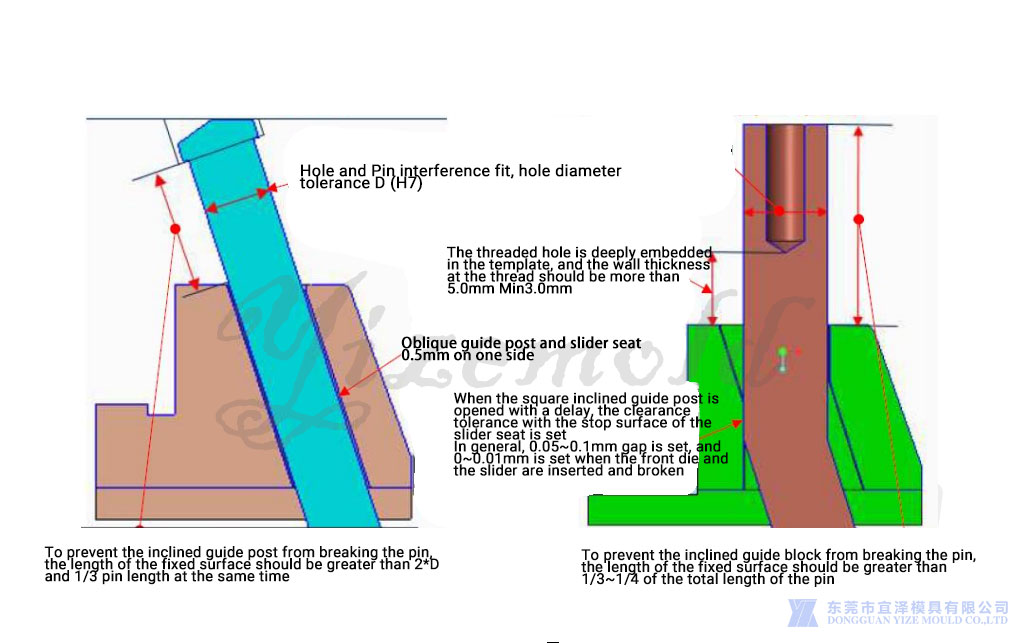 8. Precautions for glass bead design:In the following cases, the positioning slot size design leads to positioning failure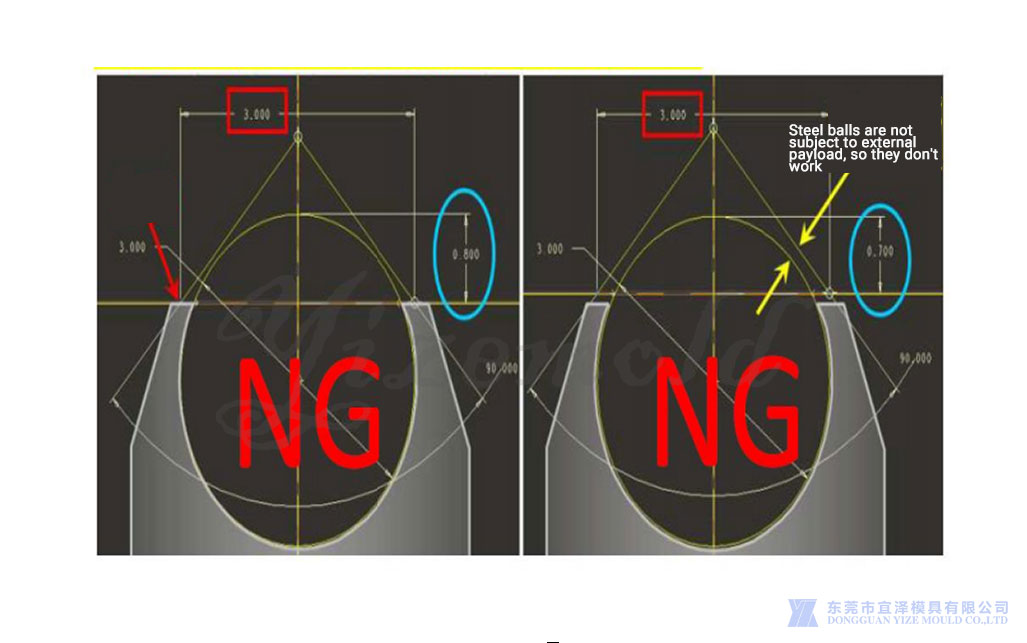 9. The design of the protective needle of the slider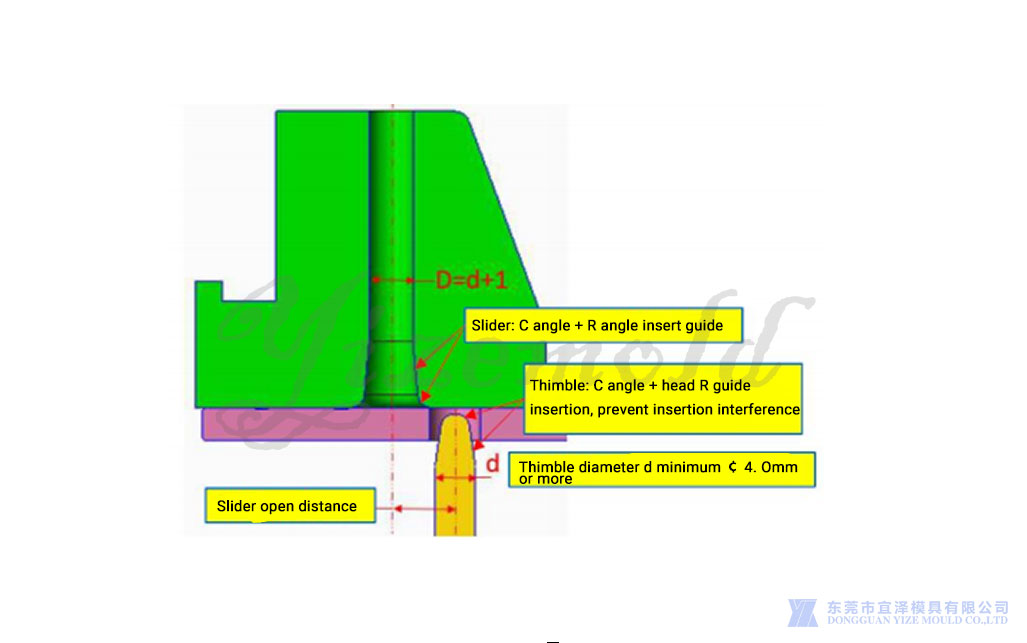 10. Slider wear block screw selection: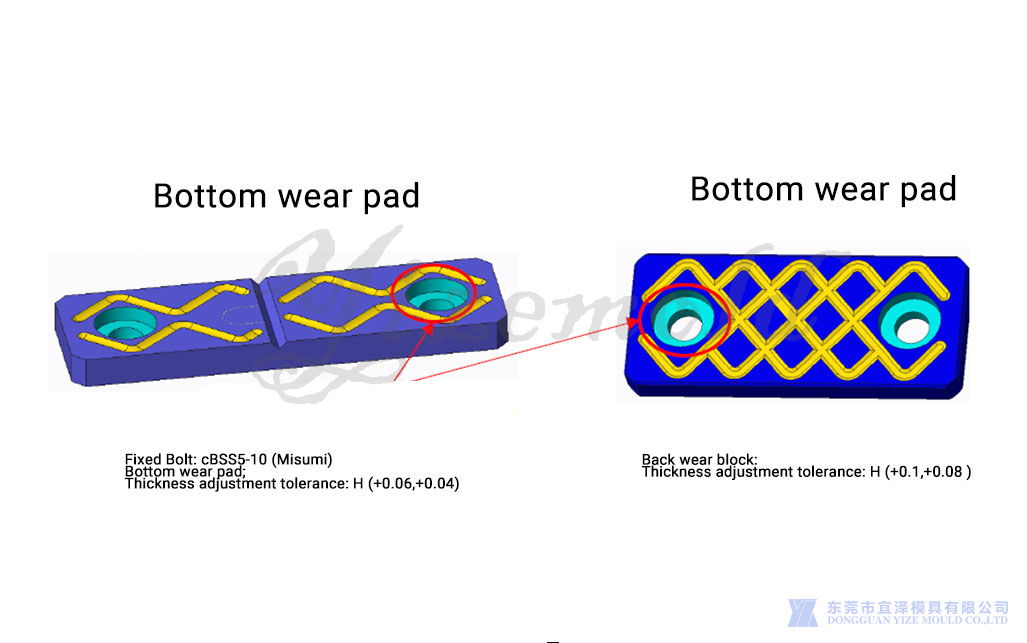 Understand the mold slider (row position) structure, easy demoulding! Yize Mould grasps every detail and buys more time for customers. At the same time, we can also better improve our technology to achieve a win-win situation.
We are repeatability –Equipped with Medical plastic injection mold machine manipulators 24 hours to maintain production
We pormise accuracy – Plastic injection molding parts accuracy 0.003mm, injection 0.02mm.We can be produced to a tight tolerance consistently