In OEM & ODM high precision plastic injection mold molding, the number of each injection molding is the number of cavities, and the usual number of cavities is from 1 to 192.
The higher the number of cavities, the greater the number of products being molded each time, which can effectively reduce the production cost of each molded part. However, controlling the molding quality of a single cavity and controlling the molding quality of multiple cavities, including the size, weight, appearance, and other qualities of the molded products of each cavity, tend to produce huge differences. Therefore, it is necessary to comprehensively consider the advantages and disadvantages and the application of the product to determine the number of cavities.
The following is the number of different mold manufacturing cavities selected according to different types of molds and different application ranges:
1. Large forming products:
Basically, the choice is a single cavity, usually, large molding molds are bulky, and it is difficult to achieve multi-cavity injection molding. such as car hood injection molding
2. Small and medium-sized OEM & ODM high precision plastic injection mold products such as automobiles and home appliances:
Taking into account the relationship between the total production quantity and quality deviation, from experience, choosing a cavity number of about 4 to 8 cavities has a lower risk.
3. Electronic parts, Precision Connector Mould parts:
Precision parts pay more attention to the quality control of molded products, and fewer cavities can better control product quality, appearance, etc., so choose a mold with 2 or 4 cavities.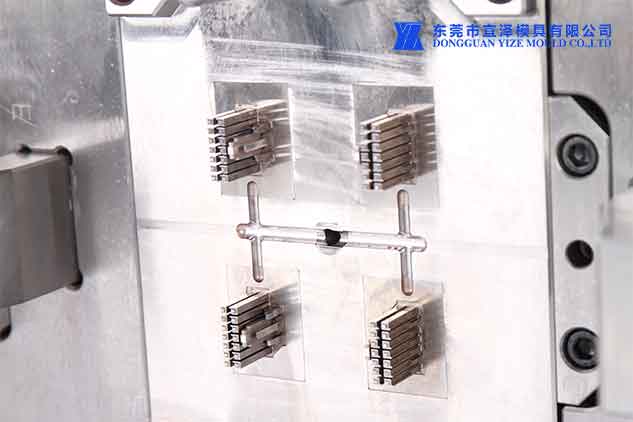 4. Food containers, etc.:
Choose a mold with 24 to 64 cavities or more (hot runner specifications), the market demand for daily plastic products is huge, and it is expected that there will be several million or more production quantities, so the more the number of cavities, the production cost lower.
5. OEM & ODM high precision plastic injection mold for new products: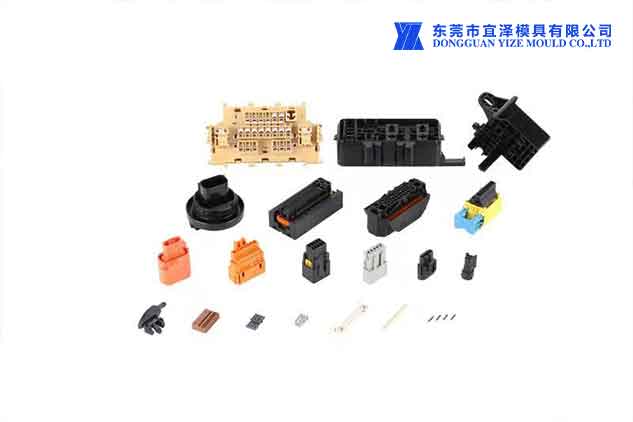 Since the sales volume of the new product in the market is still uncertain, the single-cavity mold is opened first, which is generally used as a test mold. If the sales situation is good, a multi-cavity mold with an increased number of cavities will be opened for production. If the market sales situation is not good, Then it can avoid cost waste after multi-cavity production.